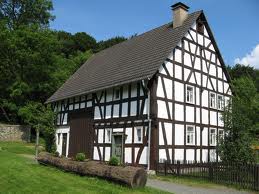 Home is where the heart is. But wouldn't you like your heart and your family to be in the perfect home? We know how important details are in a home. We meet people who live in houses they do not like. We meet people that don't mind their houses. We believe that you should love your house. It should be more than just a house. It should be a home. A place to rest. It should be a place of fun and happiness. Much like your favorite holiday sweater, your home should fit you just right. The kind of fit that doesn't change with each year. Home is a place you miss on vacation. Home is a place your kids look forward to being. Even if it's only for the weekend. How can you have a home?
A large part of having a home is how you use it. Another factor is how your home is designed to be used. If you are looking for family togetherness and you live in a massive two-story home, chances are you'll find yourselves isolated in your rooms. If you want your family to dance in the kitchen you'll need a large kitchen. If you want to watch movies together after dinner, then you shouldn't place a wall to divide the kitchen and the living room.
Think about your favorite memories of home. Both the home you had as a child and the homes you've had since then. What made those memories possible? What would you like your home to be? Now grab a piece of paper and make a rough sketch. We know you aren't an artist (well, maybe you are). We'll be able to decipher your drawing. Where do you want the center of your home to be? The living room. The dining room. The game room. The backyard. Pick your focal point and make the design flow around that room. If the house is designed right you will not have to look for your family. They will be right where the house opens up and leads to.
If you need help designing your home, give us a call. We have experience. We know what works and what doesn't. If you feel that a custom home would be too expensive, let us share with you a list of homes we have designed and built. Chances are one of those homes will fit your dream. And if there is a small detail that doesn't work for you we can change it.
We care about your home. As home builders in Utah County, we are dedicated to you. Let us help you make your dream home.